Description
-Suitable For The Whole Family – Made Of High Quality Breathable Mesh And Pu Leather, This Multi-Functional Massager Is Suitable For The Elderly And Young People.
-Take Care Of Your Family: Focus On The Health Of Your Entire Family'S Cervical Spine And Relax With This Shiatsu Massager.
-Snug body hugging design allows a targeted massage, providing quick relief to pains on neck, shoulder and upper back, more effective than kneading/shiatsu massagers or vibrating/percussion massagers.
-Deep tapping Shiatsu massage nodes penetrate tight, aching neck muscles – simply lower or raise the massager along your back.
-High quality material – To guarantee your comfort and give the highest relief and relaxation possible.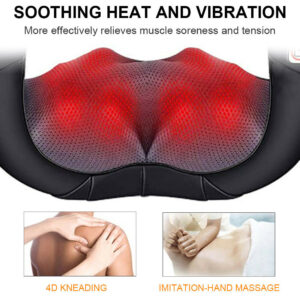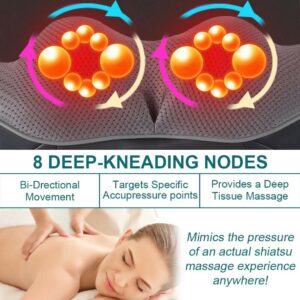 Specifications
Rated frequency: 50HZ
Rated power: 50W
Rated voltage: 220V
Power supply mode: UK plug
Massage principle: vibration
Power supply: AC power
Product features: 99 modes, 20 strengths
Massage parts: shoulder, neck, back, waist, legs
Instructions:
Plug the power plug into the power outlet and turn on the massage shawl outlet switch, wrap the massage shawl around the area you need to use, and make sure the massage shawl is securely fastened. Press the key to perform the automatic mode operation, and the power will automatically count down for 15 minutes. In the massage open state, each press of the plus or minus button can change the intensity, there are 20 kinds of strength to adjust. Each time you press the mode button, you can change the automatic mode. There are 99 modes to choose from.
Product size: Massage belt unfolds about 120*19*6cm
Package Included
1 X Massage shawl
1 X Instruction manual