Description
This topper captures and distributes heat while allowing air flow and helps regulate sleeping temperature to enhance the sleeping experience.
Our mattress topper is resistant to allergens, mold, bacteria and dust mites; perfect for allergy and asthma sufferers.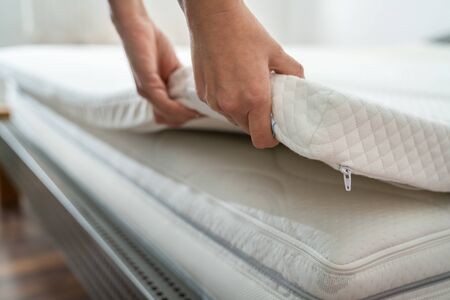 Our topper molds to your body's own individual shape, weight and temperature.
Ultra soft removable bamboo cover
Memory foam reduces pressure areas that cause you to toss and turn, so you can enjoy a deeper and more restorative night's sleep.
 Made of 100% Superior Quality Memory Foam that Molds to your body for Restful Sleep