Description
Indulge in a one-of-a-kind duvet comforter with an interior and Light as air, soft as silk, and oh-so-fluffy, proves the sky really is the limit when it comes to compassionate cosiness. . It's luxury softness at its finest featuring an all-season, all-weather weight. Made from the most sustainable resource on the planet, this bamboo duvet comforter is the answer to all your bedding comfort needs.
so you'll enjoy more fluff and better comfort for a great night's sleep.
Our Duvet the most fantastic option for all your bedding needs. It is one of the most-friendly material that is organically farmed and raised for the purpose to utilise in the textile industry. The fabric manufactured can be thinner but still be incredibly durable and long-lasting. This is the reason why Imperial Bamboo prefer manufacturing their Duvets , the duvet size is 13.5 Tog which can use for winter and summer. We make sure that our customers can enjoy the most luxurious nap every night they lay down in their bed to sleep.
Duvet Comforter is tremendously thinner, the material and the filling used in our duvets are implausibly light and analogous to a down-filled duvet.
| | |
| --- | --- |
| Temperature Controlled | Machine Washable |
| | |
| The duvet  fabric are also believed to be very breathable, which means that the sleeper can stay three degrees cooler under our Duvet Comforter as compared to down or silk duvet. |  Machine Wash 40 degree,suitbale to be dried at tumble dried at a low temperature. |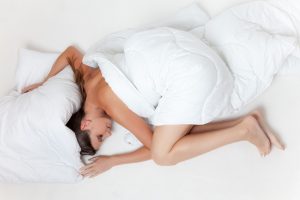 Our Duvet is perfect for anyone who suffers from eczema, sensitive skin, allergies, or hay fever caused by dust mites. Because it's uninhabitable for both mites and fungi, the material
is naturally hypoallergenic and antibacterial. And because it's bacteria that cause fabrics to smell, your duvet will stay fresher for longer with fewer washes.
Features:
13.5 Tog all seasons
Antibacterial & Hypoallergenic
Naturally temperature
Material :
Filling : 100% Nanol Hollofiber